Our water-to-air split units are designed to be used with new or existing oil or gas forced air furnace systems. This is a complete package for both heating and air conditioning. It also has built-in utility load control functionality making it a perfect fit for a home that has a propane or oil furnace system and has a power company that offers an off-peak or "dual fuel" reduced electric rate program.
Each split system comes with a two-stage compressor, facilitating greater efficiency and considerable cost savings.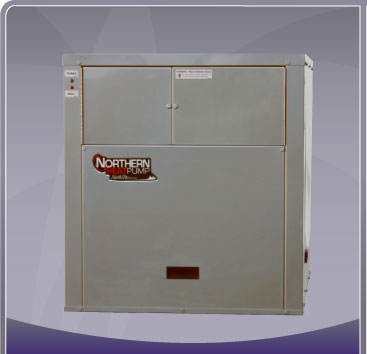 Microprocessor Control
Our Exclusive EZGEO controller is loaded with options and features you won't find on other geothermal heat pump units. The utility load control in the EZGEO system properly manages the cold weather heating mode as well as the air conditioning mode in the summer.
The EZGEO control has four built-in operating modes allowing the installing contractor to quickly configure the control to the specific application that the unit is going to be used for. Once configured, the EZGEO control utilizes a unique supply air temperature and outdoor temperature sensors to provide you with increased comfort over other geothermal brands.
Model sizes available:
Northstar Series – 2 ton – 5 ton
Available Documentation
NI501 Installation Manual
NL003 Specification Manual