The sun offers the most cost effective means of heating your swimming pool provided its energy is harnessed, collected and distributed properly. Solar Attic uses solar energy with the heat already collected by your attic. The PCS4 eliminates the need for solar panels with a cost efficient way to heat your pool.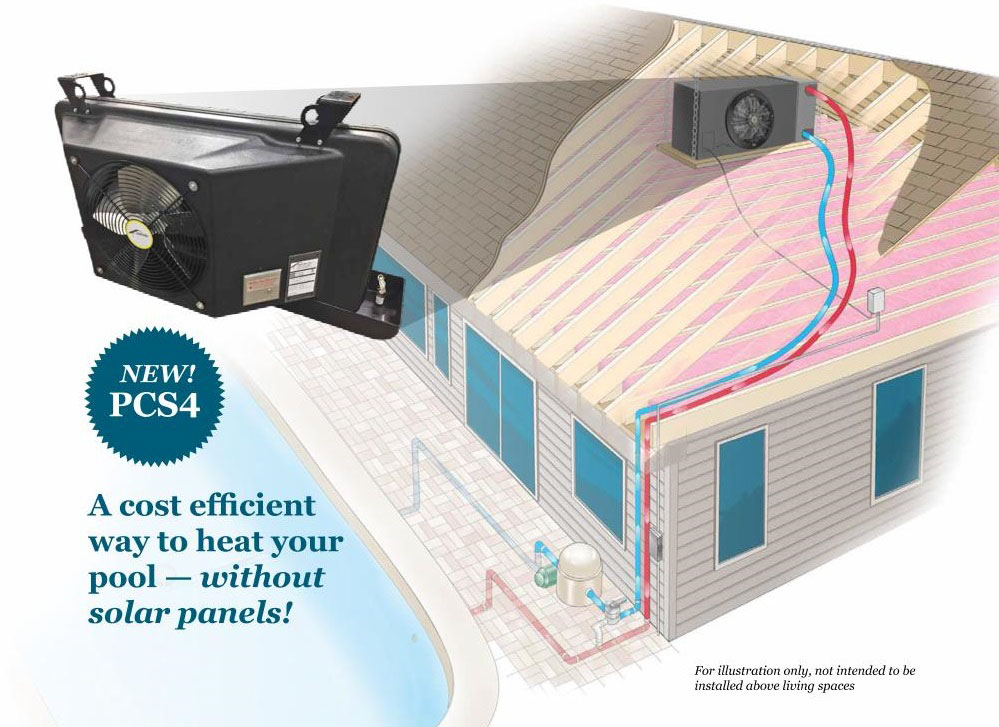 Automated Features
Easy to use Controls
Adjustable Thermostat
Reliable Solid-State Circuitry
Motorized CPVC Solar Valve
Standard Thermistor Sensors
Automatic control of solar valve
Control for second solar valve
High limit temperature knob
Temperature sensor status indicators
Automatic drain-down freeze protection (optional)
Rugged Composite Enclosures
What our Customers Say
"With your heater, we keep the pool between 92-94° F … and I don't worry about big energy bills, the heater is cheap to run and very easy to maintain … Thanks for a product that works."
M. Knudstrup, Orange Park, FL
"Our pool is like bathwater. Others in the family don't like it that warm, but I do! And, our air conditioner does not run nearly as often."
A. Coleman, Owensboro, KY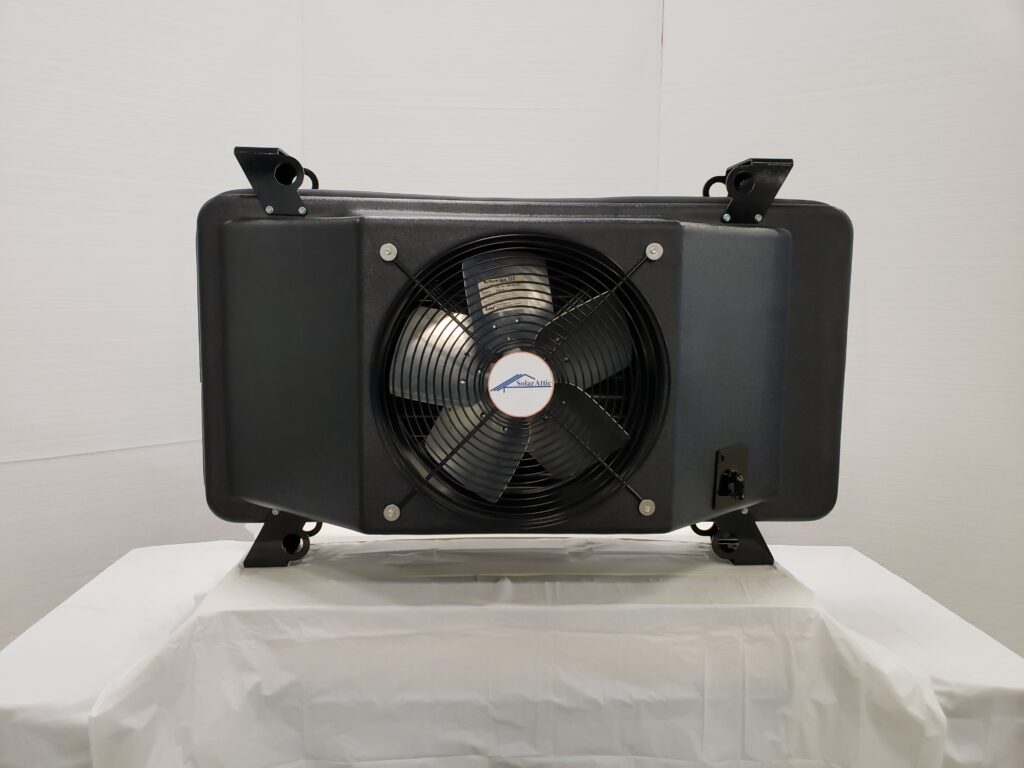 Specifications
Pool Sizes: Up to 1000 square feet or 35,000 gallons
Nominal BTU Rating: 60,000 BTU's/hour @ Δ32° F
I.E. Pool water input: 72° F & Attic's Peak @ 104°
BTU Transfer Range: 20,000-150,000 BTU's per hour
Size: 27"H x 17"D x 47"W Weight: 136 lbs Boxed: 145 lbs
Power: 115 VAC 3.6 AMPS @ Full Load (405 watts max)
Attic Space Required: 3 ft min height to peak and square feet of attic floor equal to or greater than pool surface area
Noise Level: Very quiet db Ratings: 62 db A-weighted 67 db,
C-weighted @10 feet
Operating Cost: Less than
$15 per month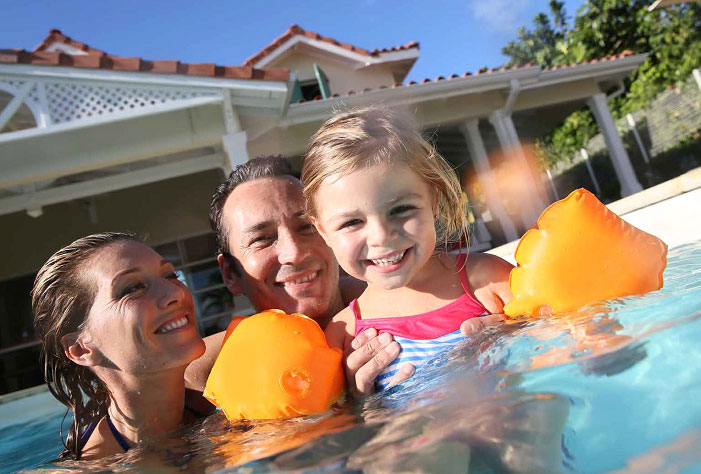 3 Year Warranty
All SolarAttic attic solar pool heater PCS model parts and workmanship are covered for 36 months from date of shipment to the original purchaser. Separate warranties cover all solar control units or valve assemblies shipped to support the solar pool heaters manufactured by SolarAttic.