IN-FLOOR HEATING SYSTEM
HRC is a multi-zone in-floor radiant heat system intended primarily for professional contractors.
Radiant Heating Made Simple!
Compact Size
Flexible with Sizes from 3 to 23 kW
Pressure Tested to Eliminate Call Backs
Temperature Range up to 190° F
Fully Modulating
Stainless Steel Tank
Low Pumping Resistance
Load Management Control Connections
Redundant Safety Features
ASME H Stamp and CSA Approved
HRC Panel and Components – 2 Year Warranty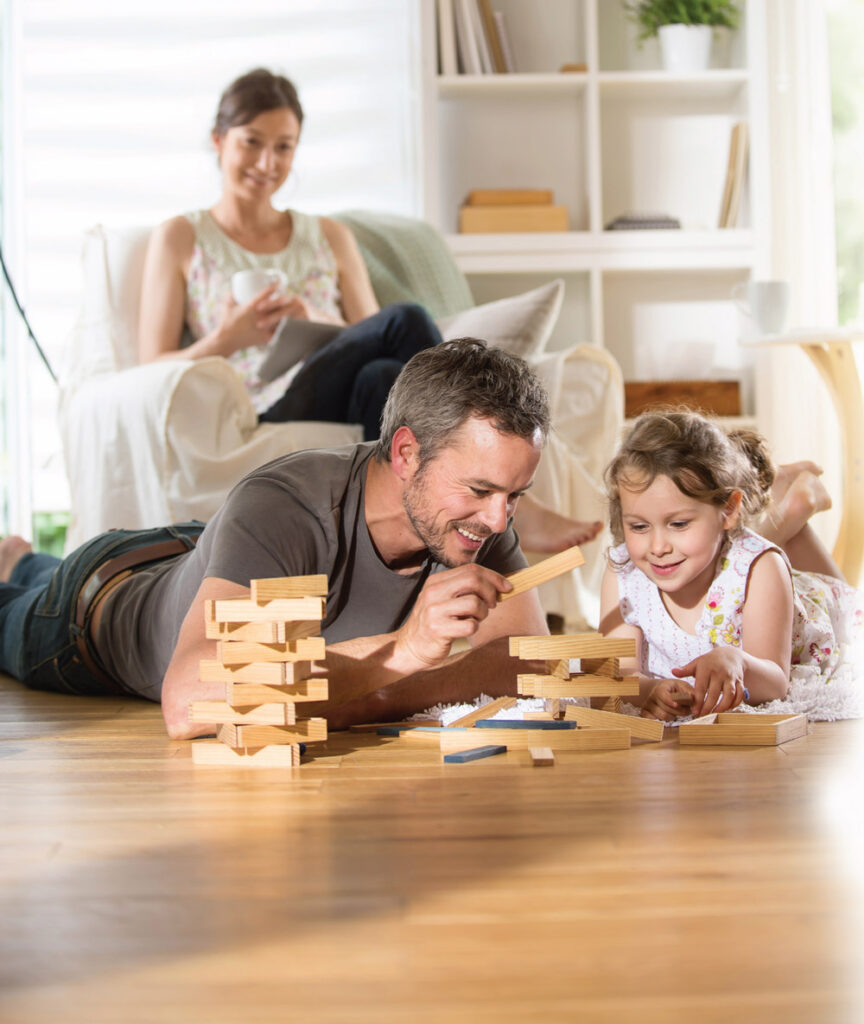 Configuration
HRC can be configured with separate zone valves to maintain multiple rooms on multiple levels at different temperatures. HRC has the simplicity and reliability of one pump. When the thermostat in one zone calls for heat the boiler starts heating the water/antifreeze solution, the zone valve opens, and the pump starts to circulate water through the in floor tubing in that zone. As thermostats in other zones call for heat the corresponding zone valve opens and the system continues to run until all zones have satisfied their call for heat.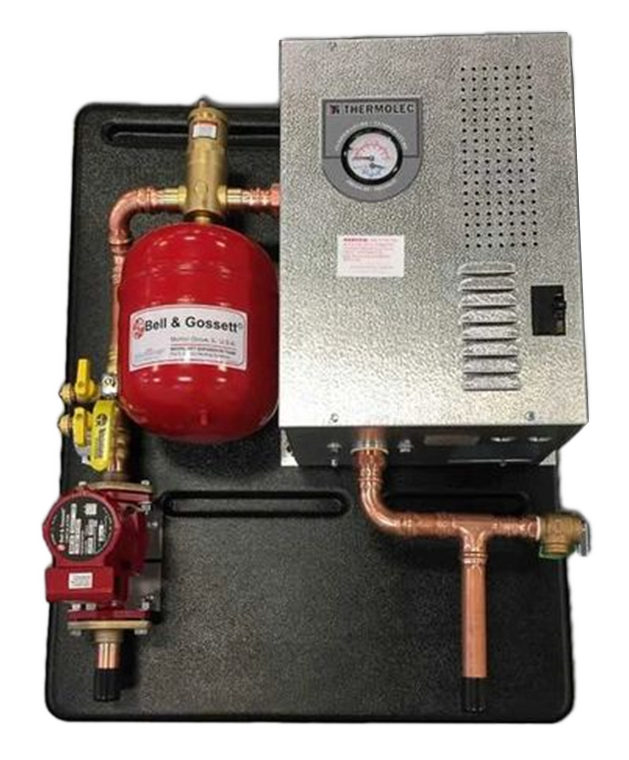 FIVE SIMPLE STEPS
Mount the HRC Panel on the wall
Connect to the radiant floor manifold system
Wire the Thermolec Boiler, Pump & Thermostat
Flush, Fill & Purge then add Antifreeze
Turn it on and enjoy warm radiant floors!
Documentation
Specifications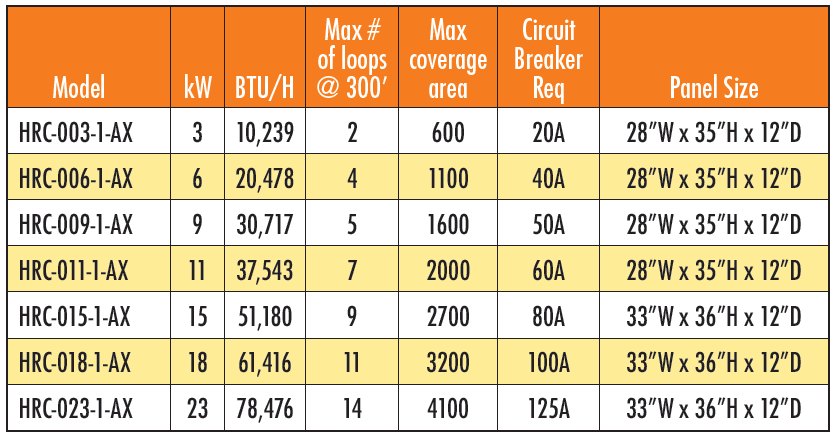 Manuals and Brochures